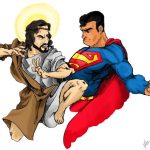 (I have been writing stories about some of the stories I have covered, so far, in my career. Each one taught me something about myself or the profession)
If you want humanity, ask a human question. I learned that lesson in a very embarrassing moment in 1985 while working as a reporter for KCBS in Los Angeles.
It was midday on a Thursday and the Catholic Diocese of Los Angeles issued a press release. A new archbishop had been named and it was a big deal. A bishop from Fresno was going to be the new leader of the church in southern California. The assignment desk called me and ordered me back to the station to prepare for a flight to Fresno to interview Bishop Roger Mahony. He was born in Hollywood and grew up in the San Fernando Valley and would now face the biggest challenge of his life.
Photojournalist Larry Greene and I headed to the airport and landing two hours later in Fresno. We rented a car and heading for the bishop's office. He greeted us with a big smile. He was one of those people who made you feel instantly comfortable, yet he was all business and he seemed a bit overwhelmed by the media attention. I had prepared the best I could with the limited time I had. We had a great research department at KBCS headed by Lorraine Hillman. She prepared a file of background information about Mahony and his roots in the Los Angeles area. I also read about the controversies facing the church and how they might affect local Catholics. I was ready when we hit the ground in Fresno.
Larry set up the lights and camera in Mahony's small office while he was out of the room. When he walked in and sat down, the lights came on and the camera rolled. We talked about his background and how he would make the changes some say were necessary in the Los Angeles diocese. We talked about women in the priesthood and immigration. He had just learned of his new job hours earlier and he told me he was just getting his head around his new assignment. He was nice and direct, but there was something missing in the interview. Yet, after about 15 minutes of questioning I said, "thank you Bishop Mahony" and turned to Larry to ask him to turn off the camera. He said "no, not yet". Larry had one more question. I was shocked! Larry had a great sense of humor and was always pulling practical jokes and I feared this was another one in front of the new archbishop. Larry said, "Bishop Mahony, if Jesus and Superman were in a fight who would win?" It was classic Larry and I was mortified. It turned out to be a brilliant question. For the first time in the interview Mahony's face lit up. With a huge smile and said, "well, I never really thought about it, but I would have to say Jesus because that's my job." His smile was as genuine as his answer. We laughed together. It showed him as a real person and not a religious leader in a black robe.
Larry accomplished what I could not accomplish with my prepared questions. He exposed the humanity in a man who is trained to be restrained and professional. Larry asked a human question and he exposed the real person. If you want humanity, ask a human question. That is what I learned that day.
Archbishop Mahony led the church in L.A. for more than two decades. Every time I saw him, I remembered Larry's question and Mahony's answer. It reminded me to break the barrier of what is expected and ask the unexpected.