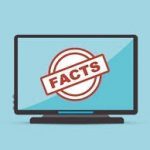 (I have been writing stories about some of the stories I have told or people I have met during my career, so far. Each one taught me something about life and the profession)
Bill Dean was a character and he told me something one day in the newsroom that I will never forget.
Bill was my news director in the late 1970's at WTHR in Indianapolis. He was a veteran who began his career working with Al Primo and the original Eyewitness News in Philadelphia. Bill was eccentric. He scoured the newspapers for stories and ads for vodka on sale. He drove a Boss 302 Mustang and he kept the keys in his pocket. In fact, it was the sound of those keys jingling that always told us Bill was nearby. His nervous energy was transferred to the hand in his pocket where he shook those keys constantly. Bill Dean was a gem and he would have done anything for us.
The newsroom was filled with reporters, some veteran but most of us were young. This was my second job out of college and I was honored to work in the 24th TV market in the nation. I had to work hard every day just to keep us with the others who had years of experience. Bill was always there to help me.
It was late afternoon on a Thursday and I was at my desk in the open newsroom. We still used typewriters to compose our scripts and I was struggling to meet my deadline. I don't remember the specific story, but it was complicated and my notebook was filled with names and numbers. I had to, somehow, distill it all into a TV news story in the next 90 minutes. I was panicking.The newsroom was frenetic. Reporters, producers, photographers and the support team were racing to get the news on-the-air. I was the only one, it seemed, who was sitting still and staring at my notebook. I was frozen, my fingers were on the typewriter keys but they were not moving. Then I heard his voice. Bill Dean had come out of his office and was standing near the newsroom door behind me. He yelled, "Becker! Are you gonna make the show?" That's all I need, I thought! Now I have the boss pressuring me, too. I yelled back, "I hope so. It's a complicated story." Then Bill spoke the words I will never forget and that I share with young reporters. He said, "Becker, don't confuse me with the facts, just tell me a story!" He turned and walked away.
I took a deep breath and thought about what he had just yelled across the newsroom. "Just tell me a story", he said. OK, I can do that and I began writing. As I did, the words just flowed and I began weaving in the information and facts I had spent the day gathering. It was a story, not a report. It had people in it and a plot. Bill had freed up my mind to get past the facts and create something that would help viewers understand the issue.
I now consider them magic words of advice. They worked for me that day in the WTHR newsroom, they work for me today and I have had some of my colleagues with whom I have shared this story say those words of wisdom work for them too when they get stuck. "Don't confuse me with the facts, just tell me a story!" is a quote that inspired me to call myself a storyteller.
The facts are crucial to every story. We must get them right and they must be put in context. But, it is also our job to weave them into the story that viewers and readers can understand and appreciate. That is what Bill Dean taught me with his words yelled across the newsroom.