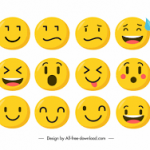 I have reported hundreds, maybe thousands, of stories during my career and there is one thing that is the same about all of them. Each one has a universal theme. If you find that universal theme or themes in your stories you can make them more relatable and understandable for the viewer.
I know you need examples, but first let me tell you a story. It's about a woman who was hoping to see the man she loved, but my attempt to get an exclusive story got in the way.
I covered the John Delorean drug case and a man named Morgan Hetrick was part of it. Hetrick was accused of conspiring with Delorean to import and distribute 220 pounds of cocaine. Hetrick agreed to cooperate with the Feds and got 10 years in prison in Fort Worth, Texas. So, there he sat behind bars and I wanted to talk with him.
I contacted his wife Joyce who was living in Fort Worth. She said Morgan was given the opportunity, occasionally, to be released for a few hours so she could see him. I begged her to let me talk with him during one of those windows of opportunity and she reluctantly agreed. She said if the prison found out, they might cancel the outside visits in the future. I was worried. I was feeling uneasy. Joyce told me she lived for the few hours he was free and they could just take a walk and catch up. I didn't want to screw this up for them, after all they were cooperating with me and the prosecutors.
I landed in Fort Worth with a photographer and we headed to the prison. We had two hours to wait before he would be released, so we decided to get a few shots of the facility and shoot a stand up or two. When we approached one of the gates and took out our gear, a guard came and asked what we were doing? I just said we were doing a story about an inmate who was involved in the Delorean case. I did not mention Hetrick's name. He said OK and left.
When it was almost time for Hetrick to leave the prison for his visit with Joyce and our interview, I met her at a Wendy's just across from the main gate. When I walked up to Joyce she was crying. "What's wrong?", I said. She screamed at me, "it's cancelled". The tears ran down her cheeks, destroying her makeup. "They told him if a TV crew was going to talk with him, they would not release him to me. What did you tell them?" she demanded. My heart sunk. I hadn't told them anything. I didn't use Hetrick's name. I just said we were doing a story about the Delorean case. Obviously, the prison officials put the pieces together.
I felt horrible. We were going to miss the story and I had, inadvertently, destroyed the arrangement between husband and wife so they could spend time together. The prison, from that moment on, refused to let him have his time away from the institution. I apologized to Joyce and we headed back to the airport. It was a day filled with emotion.
So, what are the universal themes here? Anticipation. Betrayal. Disappointment. Anger. My story had them all. Find these themes and others in your stories. Yes, even a story about a city council decision has universal themes or emotions. Identify them early. Your initial research should give you a hint, but keep your eyes and ears open for them. Every story has them. They all have universal themes that will help you navigate the job of telling the story. Sometimes they change. When a school board votes to close a school or fire a teacher, the mood in the room may change quickly. The theme of your story could be anger or disappointment or it could explode into jubilation! It's those universal themes that will make your story memorable. Listen for them with your head and your heart and share them with the viewer.